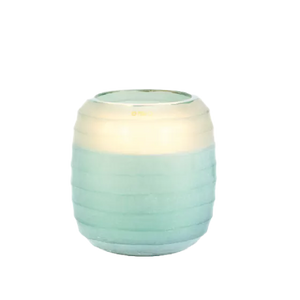 Amazing mouth-blown and handmade or hand-shaped glass by real qualified craftsmen. A piece of art in each interior. Our exclusive candles are carefully packed into luxury black gift boxes to indulge yourself in or as a gift for your dearest.
All perfumes are created by our designer Ilse Vandeputte, who has an inborn passion for scents. With over 25 years of experience in developing perfumes, she is a true 'nose' who uses only the finest high-quality raw materials for which ONNO Collection is praised worldwide.
Each candle drawing is born from an exceptional beautiful nature creation. Often basic, yet so precious. ONNO Collection candles are high-quality luxury candles made by hand in Belgium by qualified craftsmen. We use special pure mineral wax and fine Egyptian cotton wicks.
A nice day at the beach inspired me, a special place where I was alone, enjoying the relaxing sound of the waves, almost none as there was no wind. Watching the flat stripes of the water gave me a very serene feeling. A very simple design yet refined and classy. Crafted in the colours I saw that moment, orange as the sun, blue as the water and green that reflects the nature around me.